What We Are
SB2 Consultants works with law firms to improve their operational, management and profitability performance.  Our partners have worked in the legal management and consulting fields for decades.  Our approach is collaborative and begins with the premise that "one size does NOT fit all", that each client is unique and each solution custom.  We believe that custom solutions yield the greatest competitive advantage and value to our clients.
Using our extensive knowledge of the legal profession, practical expertise and understanding of technology we develop solutions for the complex issues that law firms and legal departments confront daily.
Our experience includes:
Managing the "turn around" of a law firm that resulted in the firm's most profitable year ever, one year after its near failure
Identifying and implementing the two most successful law firm Right Sourcing projects for High Value Add administrative services in the United States
Developing the world-wide technology and communications strategy for an Am Law 10 firm
Developing partner compensation systems that directly link and reward the achievement of specific partner goals to the firm's overall strategy
Assisting in law firm mergers for firms ranging in size from 100 attorneys to Am Law 25 firms
Training lawyers in marketing and business development techniques based upon the principals of "Rainmaking" by Ford Harding
Providing individual business development coaching and training to law and other professional service firms.
Conducting numerous client satisfaction and assessment feedback engagements
Reducing operating expenses in law firms through strategic sourcing of non-payroll spend and implementing procurement management systems and procedures.
Who We Are
J. Mark Santiago
Mark has consulted to law firms in the United States and Europe for more than 30 years.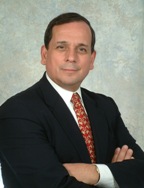 He began his consulting career in the New York Office of Price Waterhouse & Co where he served many of the largest law firms in the City. During his nine years at Price Waterhouse he consulted on numerous accounting system implementations, word processing conversions and performance improvement projects. While at Price Waterhouse he originated the Legal Tech Conference which has grown into the largest legal technology trade show in the United States.
Mark left Price Waterhouse to begin the professional Services Practice for Sibson & Co (an executive compensation firm then owned by Johnson & Higgins). While at Sibson he developed a unique 360 degree performance evaluation and partner performance management system that has been implemented at Am Law 50 firms as well as much smaller entities.
Mark led the Law Firm Consulting practice at Deloitte & Touche for eleven years. While there he undertook numerous strategy, merger & acquisition, performance improvement and partner compensation engagements.
Mark has published several papers on law firm outsourcing and shared service centers and served as chair and panelist for American Lawyer Media events such as Chief Financial Officers Conference, The Chief Information & Technology Officer's Forum, and The Managing Partners' Forum.
While at Deloitte, Mark led the two largest law firm administrative outsourcing projects in the United States at Akin Gump as well as Orrick Harrington.
Education Background and Credentials:
Fordham University, New York, New York
Gambelli School of Management
M.B.A. Tax and Accounting
Concentration in Management and Financial
Reporting.
New York University, New York, New York
Stern School of Management
Technology
Fordham University, New York, New York
B.A. History
Frequent speaker at conferences focusing on law firm strategy, performance improvement and partner compensation, founder of Legal Tech and ALM CFO conference series
Certified Public Accountant
New York
Contact Mark at: msantiago@sb2consultants.com
P. Douglas Benson
Doug is a focused, high-energy executive with 25 years of experience driving quantifiable achievement innovation in Am Law 50 law firms.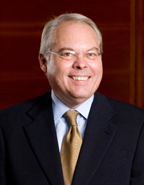 He has proven results in profit improvement / cost management as well as a developer of industry best practices for profitability management. Doug has significant experience in integrating regional and global law firm combinations and a deep understanding of the current market challenges to the law firm model and the opportunities for firms to adapt.
As Chief Operating Officer of Orrick (1,100 lawyers and $850 million in revenues) from 2002 to 2010, he directed operations at one of the most innovative Am Law 50 law firms. Responsibilities included strategy and business planning, budgeting, finance, business development, human resources, technology and facilities. As Orrick's COO, he oversaw the development of Orrick's unique on-shore in-sourcing model (the Global Operations Center in Wheeling, West Virginia) which houses over 300 personnel, including lawyers as well as staff in finance, information technology, human resources, marketing and word processing. The center achieved documented savings of over $10 million per year.
Prior to Orrick, Doug was:
COO of Clifford Chance (Rogers & Wells)
Executive Director of Shearman & Sterling
Executive Director of Latham & Watkins
Education Background and Credentials:
American University, Washington, D.C.
M.P.A – Technology of Management
Concentration in Management Information Systems
and Operations
University of North Carolina, Chapel Hill, North Carolina
B.S. – Business Administration
Frequent speaker at conferences focusing on law firm strategy and implementation
Past Faculty member of Stony Brook's Graduate School of Business and Montclair State University's School of Business
Certified Public Accountant
Certified Management Consultant
Fellow of College of Law Practice Management
Contact Doug at: dbenson@sb2consultants.com
Edward J. Burke
Ed has worked with law firms for more than 30 years. He was Chief Marketing Officer at Hughes Hubbard & Reed for eight years when the firm rose from no standing to #1 in The American Lawyer's A-List of "the top firms among the nation's legal elite."
He was Director of Marketing & Communications at Shearman & Sterling for 13 years when The Financial Times named it "the leading U.S. law firm" and The American Lawyer named it one of nine "winners of the '90s."
Prior to that, he counseled numerous law firms as a partner in Hildebrandt, Inc., and was an editor at The New York Law Journal and The National Law Journal.
Ed has been cited in numerous publications, including: The Wall Street Journal, The New York Times and Corporate Boardmember magazine. His professional positions include: Founder and Faculty Chair of an annual two-day marketing program by The New York Law Journal's seminars division; Editor of "Marketing for Law Firms" (600 pages, Law Journal Seminars-Press) and six updates; marketing columnist for The ABA Journal; and author of numerous articles published in The American Lawyer and elsewhere.
Contact Ed at: eburke@sb2consultants.com
P. Barbara House
Barbara House leads the SB2 Talent Acquisition practice.  Barbara has more than twenty years of experience in the recruiting field.  Her prior experience includes the Resources International Group ("RIG") which she founded and managed for a number of years.  While at RIG she worked independently and also managed strategic teams in the development of recruitment strategy, comprehensive candidate identification, and candidate development for global corporate clients and retained search firms.
Ms. House has successfully completed/conducted assignment in the Professional Services, Financial Services, Media/Entertainment, Architecture & Design, Aerospace, Defense & Transportation, Energy/Coal Trading, Real Estate, Corporate Finance, Pharmaceutical, Retail, new media and non-profit sectors.
Representative clients:  Anderson Consulting, Anderson, Kill & Olick, A.T. Kearney Management Consulting, Cadwalader Wickersham & Taft, Deloitte & Touche, DHS International, Horton International,  PA Consulting, Moses & Singer,  Rath & Strong Management Consulting, Scholastic Inc.,  Sibson & Co., The New York Magazine and Ward Howell International.
Prior experience includes sales promotion and events marketing where she developed promotional programs for AT&T, a strategic partnership with Gannett Media sales and a special events program for CA Retail.
Barbara received a degree in Communications from Endicott College.
Contact Barbara at: bhouse@sb2consultants.com
Kathryn Heller Schwyzer
Kathryn has been involved in law firm management for almost 30 years.  She has lead the Human Resources, office administration and accounting functions in two AmLaw 25 firms.
Kathryn was the Director of Administration at Winston & Strawn.  While there she:
Directed administrative managers in the secretarial support, information technology, paralegal, document processing, reception, audio visual, proofreading and administrative services functions.
Responsible for the integration of all lateral partners into the firm.
Designed and implemented a secretarial support structure that increased the secretarial support ratio to 4:1 saving the firm more than $2mm in annual salary expense
Managed annual expense budget of $23mm and staff of 195.
Co-ordinated numerous marketing events, seminars and other client focused events.
While at Shearman & Sterling Kathryn was the Director of Administration.  While at Shearman & Sterling she managed a budget of more than $19mm and a staff of 250.
Education Background and Credentials:
New York University
School of Health, Education, Nursing & Arts Professions
M.A. – Education
Marymount College
B. A. – German Literature
Association of Law Firm Administrators
Contact Kathryn at: kschwyzer@sb2consultants.com
Gera Vaz
For more than 25 years, Gera has led results-oriented human resources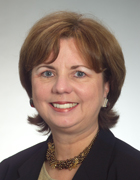 teams that have delivered best-in-class services throughout United States, Europe and Asia.  As the Chief HR Officer at two major law firms, Gera directed implementation of best practices that resulted in both firms being named to Fortune Magazine's "Top 100 Companies to Work For."
Gera has implemented metric driven performance objectives so that HR priorities are aligned with organizational strategy.  She has reorganized HR departments that have resulted in lower department headcount, improved service levels and increased department credibility among both attorneys and staff.
As Executive Director of the U.S. offices for Orrick, Gera also oversaw the firm's U.S.-based Office Administrators. In this role, she directed office operation strategy, financial management, staffing ratios and facilitation of communication among administrative departments.  She led a cross-functional team in examining attorney support and role of the legal secretary.
Prior to joining the legal services industry, Gera was Vice President of Human Resources for a multistate, $900 million home electronics retailer where she managed a staff of 50 professionals for the 77-store, 4,500 employee corporation
Prior to Orrick, Gera was:
Director of Operations – West Coast of Clifford Chance
CHRO of Brobeck
VP of HR of the good guys!
Education and Credentials:
San Francisco State University
B.A. – Speech Communications
Member/Speaker: Law Firm CHRO Roundtable
Contact Gera at: gvaz@sb2consultants.com
Doug Weiner
Doug Weiner leads the Financial Analysis and Reporting practice at SB2. Doug has more than 20 years of experience in developing actionable management reporting and analytical tools for law firms. He has assisted numerous law firms in improving their collection cycle (docket to pocket), accounts receivable management and partner performance analysis. His solutions are designed to be powerful, flexible and fit the exact needs of your firm.
The focus of Doug's work is to provide the right amount of information to the right people on a timely basis. Focusing on actionable items helps your attorneys and management better manage their daily workloads and their client relationships.
Doug's prior experience includes managing financial systems at Simpson Thacher & Bartlett, McCarter and English and Holland & Knight. In a consulting role, he has provided services to over 25 law firms, helping them better leverage the power of their financial software.
While on staff at law firms, Doug ran the New York, New Jersey and Florida Elite Users Groups and has presented at various conferences. He received his BA from Brooklyn College.
Contact Doug at: dweiner@sb2consultants.com